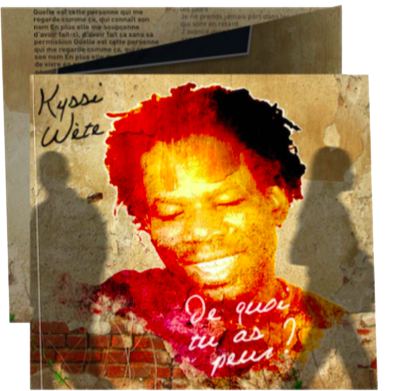 New album – De quoi tu as peur ?
In his next album, De quoi tu as peur ?, Kyssi Wète gives free rein to his talent as a composer and his sense of melody and arrangement. Written between Canada and France, it explores new sounds inspired its Congolese origin, travels, human encounters. Reggae, afro pop and French chanson punctuate his melodies. He speaks of living together that he tackles with poetry and humor enriched by his experience of multiple live between different cultures.
De quoi tu as peur ? is reggae, soul, rumba, folk, poetry, humor … and a warning look that embraces cultures !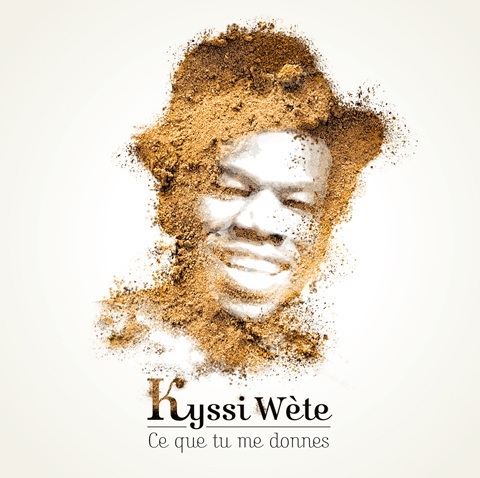 Ce que tu me donnes
The album Ce que tu me donnes, published in 2010, is signed by Editions Djanik / Raoul Breton, recorded in Paris at the Studio Davout, is a continuation of the long tour of 2007/2009 from this artist who come from the stage. It was the opportunity of a beautiful collaboration with the London mixer Derek February.
Human nature is the main inspiration of Kyssi. His lyrics are simple and full of poetry. His music celebrates diversity ans explores the links between different cultures. With his ​​unique voice, the timbre between hoarseness, heat and sweetness, he also sings about love, friendship, respect, and trust.
Digital album release : April 2010 / Distributed by Believe
Physical album release : May 19, 2010 / Distributed by Anticraft-MVS Distribution
Production & booking : Tourbillon Air Productions